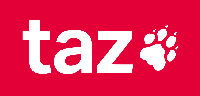 A brilliant satire
Nina Apin
Kleins strongest work in a political sense shows alarmingly how technical progress fits to xenophobia. (Project: European Border Watch Organisation)
Kleins politisch stärkste Arbeit verbildlicht erschreckend, wie technischer Fortschritt und die Angst vor einer vermeintlichen Überfremdung zusammenpassen.

Compositional sensitivity
Volker Straebel
Georg Klein skims around the cliffs of interactive art as well as those of vulgar sound art with compositional sensitivity, who is only too happy to content himself with banal sound in places of great significance. (Project: transition - berlin juncition)
Georg Klein umschifft so mit kompositorischer Sensibilität die Klippen interaktiver Kunst ebenso wie die der vulgären Klangkunst, die sich nur zu gern mit banalem Sound an bedeutungsschweren Orten begnügt.

Multi-layered whispers
Thomas Groetz
Georg Klein's sound installations act as multi-layered whispers. However, they do not pursue the goal of manipulating but are designed as cautious but also emphatic pointers in the sense of enlightenment, political work. (Radio portrait on Georg Klein)
Georg Kleins Klang-Installationen wirken als vielschichtige Einflüsterungen. Sie verfolgen allerdings nicht das Ziel, zu manipulieren, sondern sind als behutsame, aber auch nachdrückliche Hinweise im Sinne einer aufklärerischen, politischen Arbeit angelegt.

The in-/visible
Ursula Maria Probst
It's an art practice which brings the unseen to light and reduces the all too visible in its brightness. (Project: Sprich mit mir / Talk to me)
Es geht um eine Kunstpraxis, die Unsichtbares ans Tageslicht fördert und allzu Sichtbares in seiner Strahlkraft einzudämmen versucht.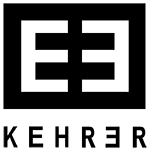 A unique quality
Sabine Sanio
These aspects constitute the unique quality of this artist's aesthetic thinking: The precision and sensitivity with which he chooses sounds, noises, images, poems and text compositions for a given project are as unusual as the site-specificity that forms the core of his aesthetic. (Catalog: borderlines)
Diese Aspekte machen das Besondere im ästhetischen Denken dieses Künstlers aus: Die Genauigkeit und Sensibilität, mit der Georg Klein für ein Projekt Klänge, Geräusche, Bilder, Gedichte oder Textkompositionen auswählt, ist ebenso ungewöhnlich wie der Ortsbezug, der den Kern seiner Ästhetik bildet.

A bonanza for sound art
Björn Gottstein
Georg Klein's works are a bonanza for sound art, provided that they hold their own in difficult locations. Like a good centre forward, Klein invariably goes where it hurts. (Project: turmlaute.2: watch tower)
Die Arbeiten Georg Kleins sind ein Glücksfall für die Klangkunst, sofern sie sich an schwierigen Orten behaupten. Wie ein guter Mittelstürmer geht Klein immer wieder dorthin, wo es weh tut.